Description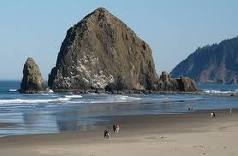 Learn basic doctrines important to Christian truth.
We'll work through seven key doctrinal truths basic to Christian thinking: The Bible, The One True God, Immanuel, God with Us, The Holy Ghost, Anthropology, the doctrine of Man, The doctrine of Salvation and The literal return of Christ.
Discover doctrines distinctive to Baptists.
Consideration is given in this section of eight doctrines which, taken together, make Baptist unique in all of Christianity: Biblical authority, Autonomy of the local church, Priesthood of the believer, Two ordinances; baptism and the Lord's Supper, Individual soul liberty, Saved and baptized church membership, Two offices; pastor and deacons, Separation of church and state.
Explore doctrines traditionally more difficult to nail down, even among Baptists.
A look is provided into six doctrines that have been debated among even Independent Baptists: Easy believism, Sovereignty of God vs Freewill of man, Eternal Security, Election and Predestination, Universal church vs local church, Pre-tribulation rapture.
Simple chapters covering many of the major doctrines of the Christian faith.
This book is a quick and easy to read overview of the major doctrines that Baptists believe. Any earnest Baptist would benefit by reading this book as a reinforcement of their doctrinal and historical Baptist roots.